Start your family memories today in Montello, Wisconsin! Wilderness Campground is a destination camping resort that is your home for unforgettable family memories in Central Wisconsin near the Dells and Madison!
Beautifully nested in the Wisconsin countryside between three tranquil lakes, Wilderness Campground offers an escape into the great outdoors with endless family fun and memory-making readily available right on site and in our backyard as well. Come discover why our family-owned campground has been the destination for generations of camping families!
2021 Events Calendar
April 5 - 2022 Reservation Book Opens
April 16-18 New Season Celebration
April 23-25 Bring A Buddy Camping Weekend
April 30 - May 2 Down & Derby
May 7-9 Celebrate Mom's Day
May 14-16 Armed Forces (Free Weekend for Veterans and Active Duty Military)
May 21 -23 Kid's Just Want To Have Fun
May 28-31 Memorial Day 2021
Our annual Memorial Day bash is an absolute must, whether you're a return guest or first-time camper!
June 4-6 Customer Appreciation - Camp 2 Nights Get 3rd Night Free
June 11-13 Camp Pink for Breast Cancer
June 18-20 Father's Day and 12th Annual Gilbert Brown's Custom & Classic Car Show & Benefit
Our annual Classic Car Show with our favorite Green Bay Packer! Don't miss it!
June 25-27 Camp With A SPLASH I
Get ready to get WET this weekend with our SPLASH events!
July 2-5 HAPPY BIRTHDAY USA 4th of July Celebration Weekend 2021
The land of the free, and the home of the brave-- it's the best Fourth of July celebration in Wisconsin!
July 9-11 Battle of the Decades 60's, 70's and 80's
Detail to come soon!
July 16-18 Tangled Tinsel Christmas in July
Deck the halls and get ready to celebrate the most wonderful time of the year!
July 23-25 Camp With a Splash II
Another wet and splash-tastic weekend at Wilderness Campground!
July 30 - Aug. 1 Hula Hula Hawaiian Days
Aug. 6-8 Country Bumpkin Western Days
Aug. 13-15 Shipwrecked Pirate's Party
Shiver me timbers! Join in on the Pirate fun of Cardboard Boat Races and much more!
Aug. 20-22 Camp With A Splash III
Stay tuned... more details for this weekend's theme are coming soon!
Aug. 27-29 Hometown Pride Weekend
Show us your hometown pride! Sport your school colors and mascot! Your hometown school may be featured on our social media and website!
Labor Day Weekend 2021
Tournaments, games, water fun, live music, Dance Party... it doesn't get more fun than this!
Sept. 10-12 Wizards & Wands Weekend
Back and even better in 2020... join us for a magical weekend the whole family will love!
Sept. 17-19 Spoooktacular Halloween Weekend #1
Stay tuned... more details on all the spooky fun happening this weekend are coming soon!
Sept. 24-26 Spoooktacular Halloween Weekend #2
Stay tuned... more details on all the spooky fun happening this weekend are coming soon!
Oct. 1-3 Camptoberfest Weekend
Our last theme weekend of the season... we're going out with a bang!
Oct. 8-10 First Responder Appreciation (Closing Weekend)
A huge thank-you to our First Responders and ALL our Wilderness guests!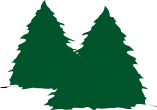 S'more words from our guests...
"Wilderness Campground is the greatest place to camp! We weekend camped here for about 8 years, then we were seasonal campers for 10 years. Now we are back to weekend camping and find ourselves returning to Wilderness the most because it is the best in our opinion. There are many planned activities to get involved in if you like that or you can kick back, relax and do your own camping thing, whatever is to your liking. Wilderness Campground is top notch!!"

—Jon & Patti

"Everyone has memories from their childhood that will last a lifetime. Wilderness Campground is the place my kids will remember how they spent their 4th of July's as kids. It is a special place that we know we can escape to each year. No price can be placed on the piece of mind that comes from knowing that our kids will be safe and enjoy all the fun that awaits each and every day we camp there! Thanks Robert and Melanie for all you do to make Wilderness Campground the best campground in Wisconsin!"

—Brad & Kris G.

"We've camped for many years all over Wisconsin... Wilderness is by far our favorite. The staff is always friendly, the check-ins are a breeze, the campground is the cleanest we've seen. The campsites are larger than most, planned activities are always fun, quiet time is quiet time and rules are enforced. We always have a great time and look forward to our next stay. Thanks to Bob and Melanie for making this a very family orientated home away from home."

—Brad & Carla C.

"I have been coming to Wilderness for the past 13 years and have never been to a nicer place. The staff is great and the other campers are very friendly. What puts Wilderness at the top of my list is the family atmosphere and the weekend activities. I have recommended the campground to many people and they have all had a good experience here. Thanks Bob and Melanie."

—Bradley, Fond du Lac

"Wilderness Campground is our family's top pick for Wisconsin campgrounds. The amenities go above and beyond. Pool, lake, giant jumping pillow, playground, basketball court, paddle boats, canoes, showers, and water slides to name a few. Each day we are welcomed with new activities available for the kids and the adults. Not to mention the location, which is not far away from Wisconsin Dells. Wilderness Campground is a vacation we look forward to year after year."

—Joe & Dana P.

"We stayed at your campground this Mother's Day weekend and I just want to say thanks for the nice weather and your hospitality. Also, thank you for putting on the Mother's Day donuts and coffee for us moms. We had such a fun time and where better to try out our new camper!"

—Mark & Becky B.

"Just wanted to let you know that we came there Saturday and spent the day with other campers there. We felt so happy to be there that we both decided to spend extra money at the store there to show we appreciated it. . All the kids and adults were having such fun. In today's world it was great hearing everyone laugh and having a great time. Thank you so much for giving everyone that and tell all your employee's it's people like them who bring campers back and these campers pass around some good words about your campground. I know we will. Thank you again."

—Shirley, Fond du Lac

We really enjoyed our first stay at your campground. Will most definitely be back 😊 loved how well run things are and the campground is so clean. The staff that we had interaction with was friendly & helpful. A place you can be proud of owning and working at. Great family place to get away. Thank you so much for a wonderful first time experience at Wilderness Campground!! Enjoy a great summer😊😊


—Joni K.

—