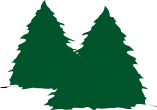 "Wilderness Campground is top notch!"
"Wilderness Campground is the greatest place to camp! We weekend camped here for about 8 years, then we were seasonal campers for 10 years. Now we are back to weekend camping and find ourselves returning to Wilderness the most because it is the best in our opinion. There are many planned activities to get involved in if you like that or you can kick back, relax and do your own camping thing, whatever is to your liking. Wilderness Campground is top notch!!"
–Jon & Patti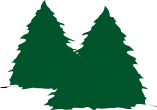 "The Best Campground in Wisconsin!"
"Everyone has memories from their childhood that will last a lifetime. Wilderness Campground is the place my kids will remember how they spent their 4th of July's as kids. It is a special place that we know we can escape to each year. No price can be placed on the piece of mind that comes from knowing that our kids will be safe and enjoy all the fun that awaits each and every day we camp there! Thanks Robert and Melanie for all you do to make Wilderness Campground the best campground in Wisconsin!"
–Brad & Kris G.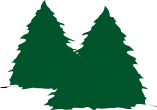 "Our Home Away From Home"
"We've camped for many years all over Wisconsin... Wilderness is by far our favorite. The staff is always friendly, the check-ins are a breeze, the campground is the cleanest we've seen. The campsites are larger than most, planned activities are always fun, quiet time is quiet time and rules are enforced. We always have a great time and look forward to our next stay. Thanks to Bob and Melanie for making this a very family orientated home away from home."
–Brad & Carla C.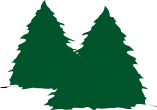 "I've Never Been to a Nicer Place"
"I have been coming to Wilderness for the past 13 years and have never been to a nicer place. The staff is great and the other campers are very friendly. What puts Wilderness at the top of my list is the family atmosphere and the weekend activities. I have recommended the campground to many people and they have all had a good experience here. Thanks Bob and Melanie."
–Bradley, Fond du Lac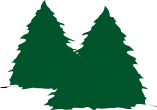 "The Vacation We Look Forward To"
"Wilderness Campground is our family's top pick for Wisconsin campgrounds. The amenities go above and beyond. Pool, lake, giant jumping pillow, playground, basketball court, paddle boats, canoes, showers, and water slides to name a few. Each day we are welcomed with new activities available for the kids and the adults. Not to mention the location, which is not far away from Wisconsin Dells. Wilderness Campground is a vacation we look forward to year after year."
–Joe & Dana P.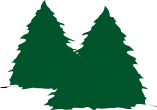 "Great Hospitality"
"We stayed at your campground this Mother's Day weekend and I just want to say thanks for the nice weather and your hospitality. Also, thank you for putting on the Mother's Day donuts and coffee for us moms. We had such a fun time and where better to try out our new camper!"
–Mark & Becky B.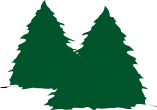 "Everyone Was Having Fun"
"Just wanted to let you know that we came there Saturday and spent the day with other campers there. We felt so happy to be there that we both decided to spend extra money at the store there to show we appreciated it. . All the kids and adults were having such fun. In today's world it was great hearing everyone laugh and having a great time. Thank you so much for giving everyone that and tell all your employee's it's people like them who bring campers back and these campers pass around some good words about your campground. I know we will. Thank you again."
–Shirley, Fond du Lac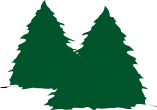 "Great Family Place To Get Away"
We really enjoyed our first stay at your campground. Will most definitely be back 😊 loved how well run things are and the campground is so clean. The staff that we had interaction with was friendly & helpful. A place you can be proud of owning and working at. Great family place to get away. Thank you so much for a wonderful first time experience at Wilderness Campground!! Enjoy a great summer😊😊

–Joni K.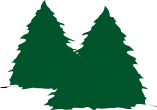 –